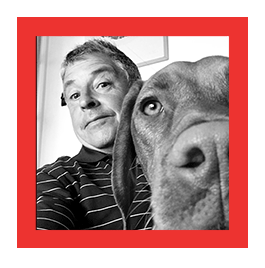 Mike Mesbur
With more than 40 years' experience in advertising, Mike has worked as a copywriter, Creative Director and Executive Creative Director in a variety of top Irish advertising agencies, including Ogilvy, Y&R, Hunter Red Cell and Young Advertising. During that time he has created award winning, business changing communications for such brands as Bulmers, Ulster Bank, Ford, Centra, Unilever, Erin Foods and more.
In addition, Mike has advanced qualifications in Psychotherapy, Psychology and Neuroscience from Kings College London and Fordham University, New York, and currently works as a Humanistic & Integrative Psychotherapist in private practice, as well as being an Executive Coach, fully accredited by the Association of Coaches of Ireland.
Emmet Mullins
Emmet is an art director, designer and illustrator with over 20 years experience in all aspects of visual communications including advertising, branding, graphic design, packaging and shopper marketing design.

Emmet has designed the latest 2 euro coin for Ireland along with other commemorative coinage and stamps and, most notably, one of the rarest 7″ pressings of a Rolling Stones single.